HOBO 10 Night Blue
Crumpled, wrinkled, worn.
Squeezable, versatile, light weight.
Effective, crushable, flattened.
The traveling hat HOBO takes its name from the American tradition of boxcar riding during the depression era and its counter culture.

Ten years ago we designed it, today, we're celebrating its 10th Anniversary.
Ten years of being crushed without ever breaking.
Ten years of accompanying wearers through journeys and everyday adventures.
Inside no sweatband of any kind between the hat and your skin, "InPurezza" like is used for wines when the grapes used are all of one kind. No blends, no mix. Pure.
Keeping alive the tradition of train hopping and the sense of wandering everyday.

The material used is a light weight cashmere felt which has a soft and pleasant touch and that you can crash in your pocket till the next use. Around the brim a raw edge gros grain. No sweatband of any kind between the hat and your skin. We decided to call it "InPurezza" like is used for a wine when the grapes used are all of one kind. No blends, no mix. 100% Pure.
Coming crushed flat in the new Hobo case made with recycled high density carton.


The hat is hand made in Florence, Italy with respect and consciousness of quality and making process.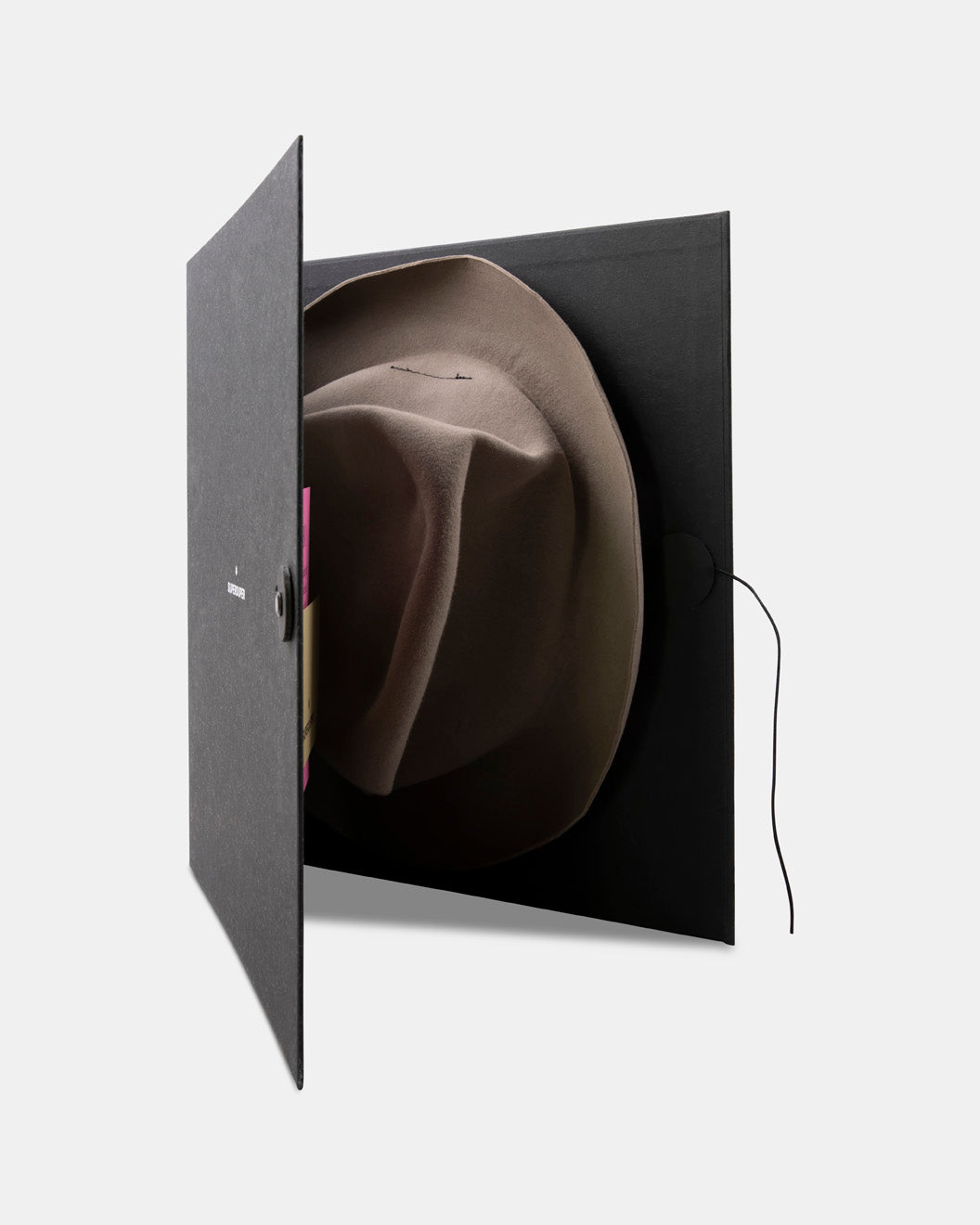 How much can HOBO be squeezed? : a lot
The HOBO hat was born with a clear purpose in mind: be a practical hat for everyday life & adventures. No fear of crushing it. Its shape changes with your needs. That's why we designed a new case to show just how adaptable, resilient & versatile HOBO is.
Insulated with wool
Our packaging is made with 100% recycled paper with a mix of wool, which insulates the hat and ensures it arrives in perfect condition.

This eco-friendly material choice not only protects the hat during transport but also adds a tactile dimension to the unboxing experience, allowing you to feel the texture and appreciate the blend of resilience and softness.

This design ultimately reflects our commitment to reducing waste and embracing a circular economy.
Recyclable and Reusable 
Not only fully recyclable but reusable. Whether you'd like to store your hat or repurpose the box for another use, we assure you that its sturdy design is meant to last.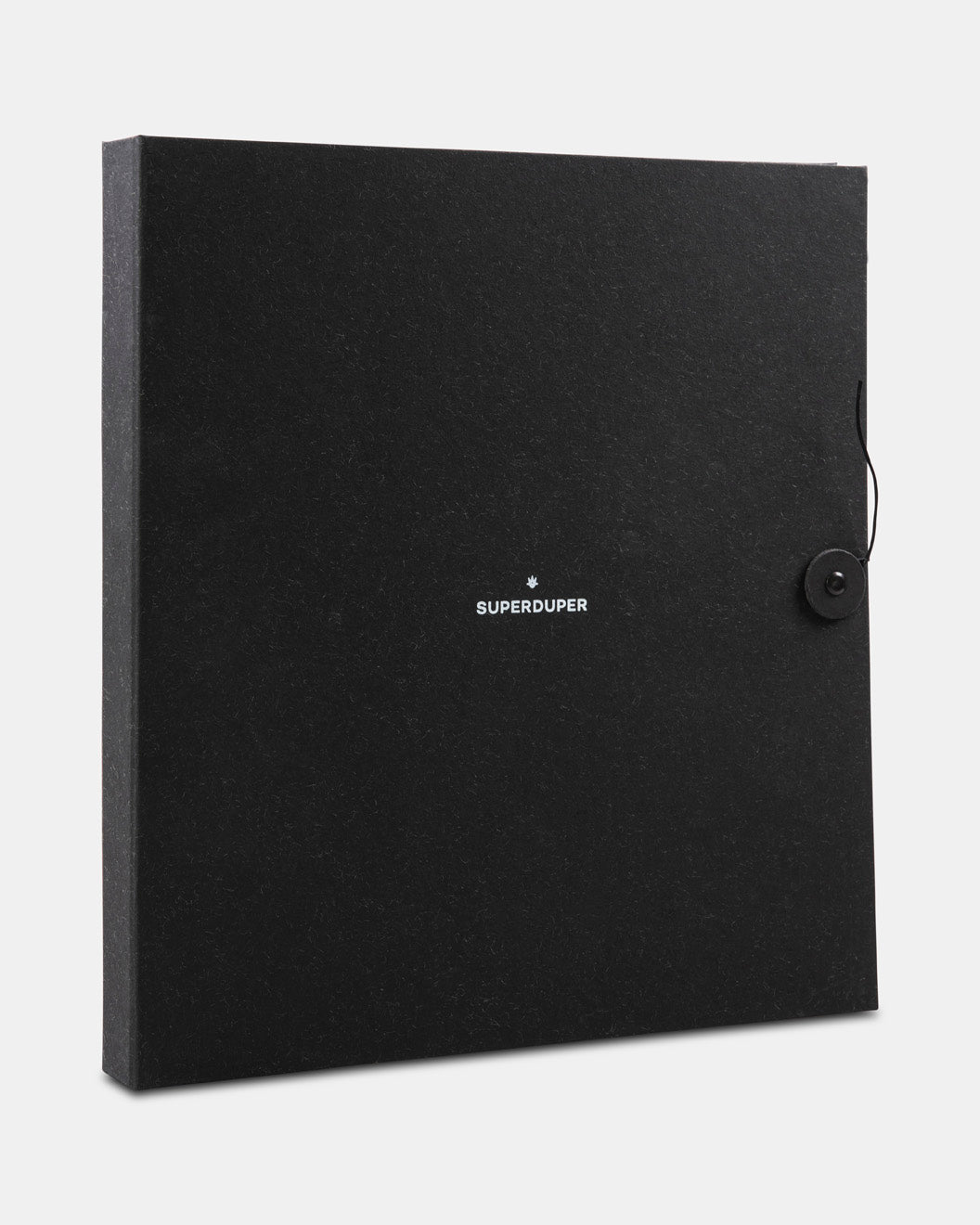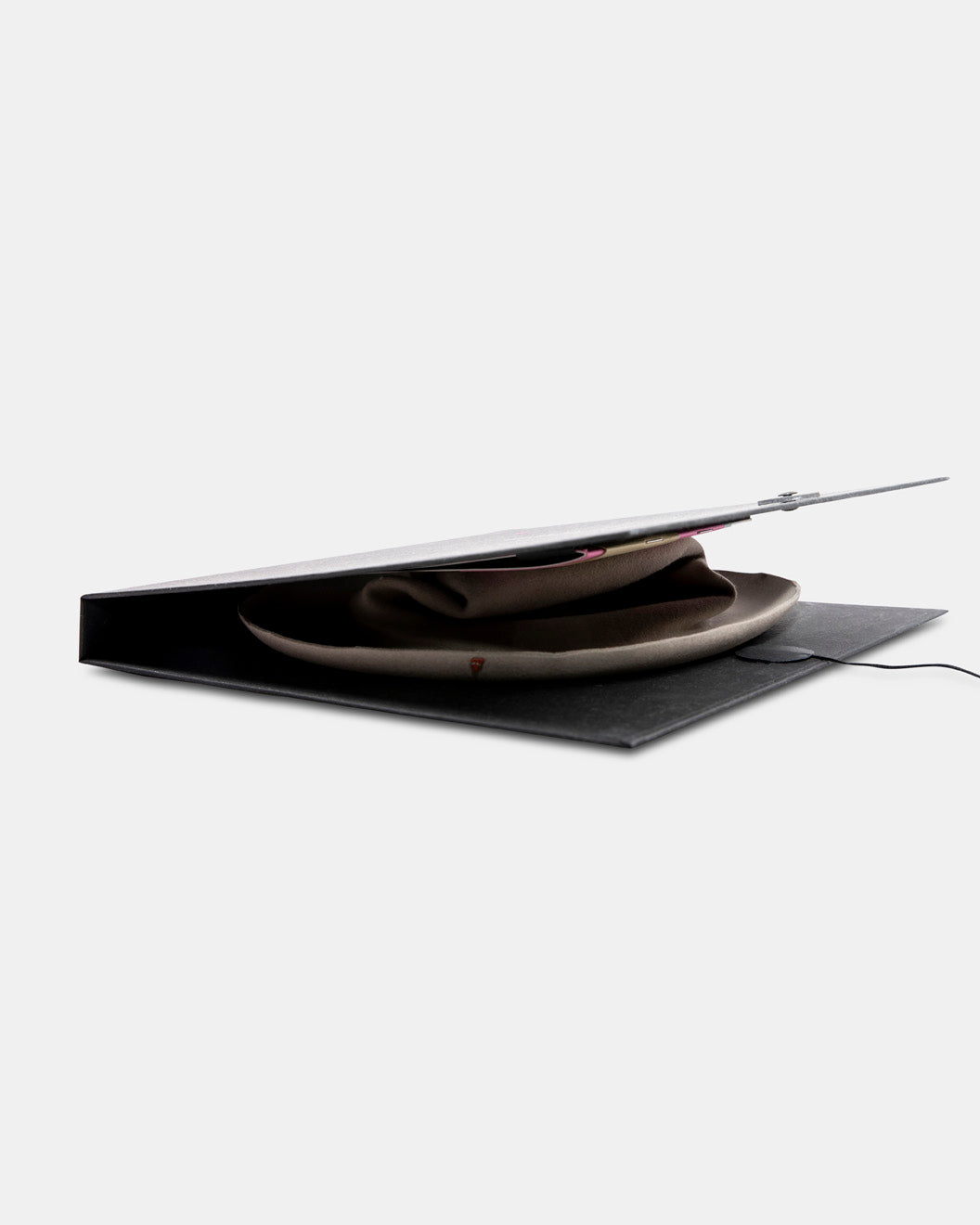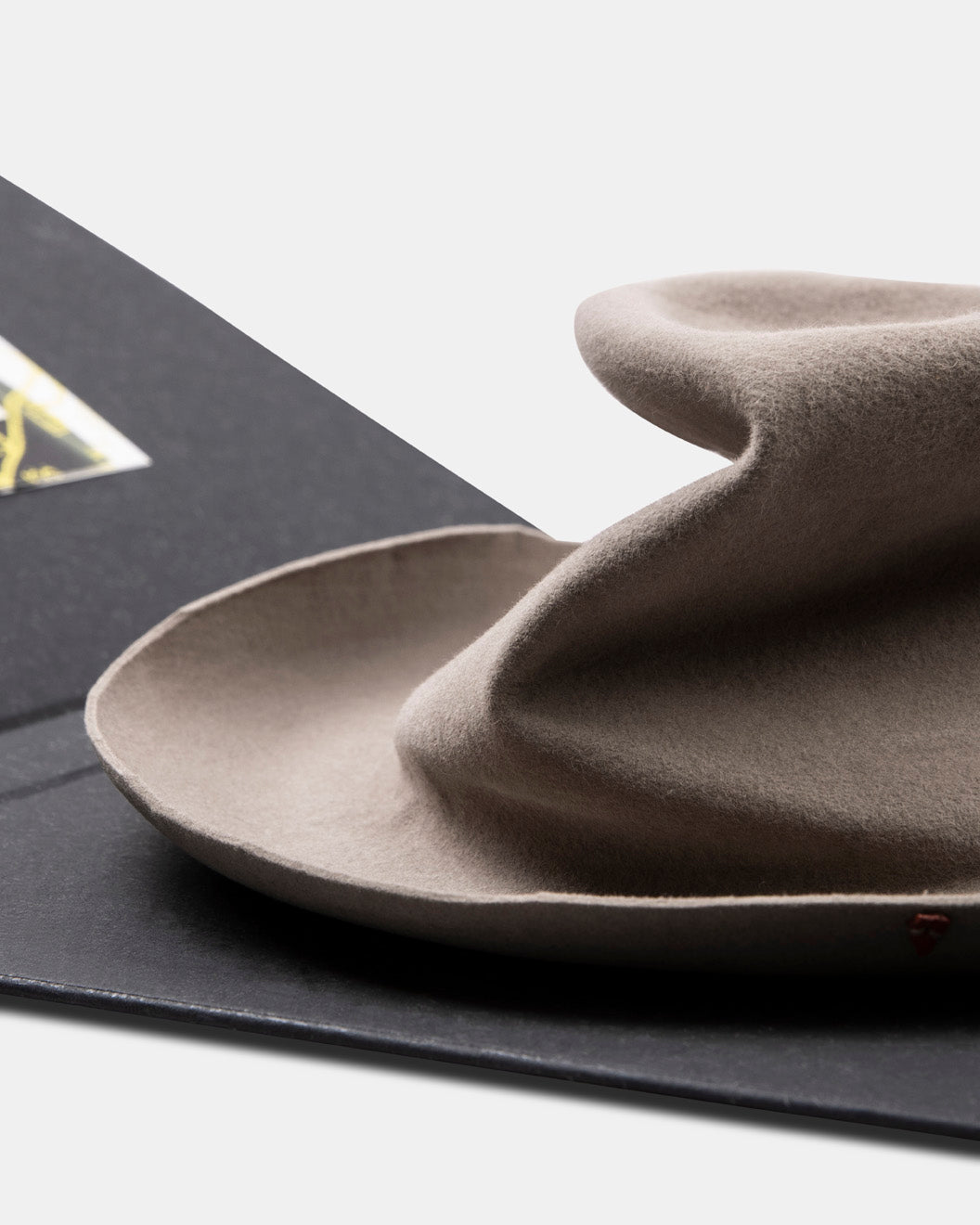 Made to Order
Each hat is crafted to order, reducing waste for a more sustainable choice
Each hat is Unique 
There may be slight variations in some items, due to their handmade nature
Made to Order
Each hat is crafted to order, reducing waste for a more sustainable choice
Each hat is Unique 
There may be slight variations in some items, due to their handmade nature