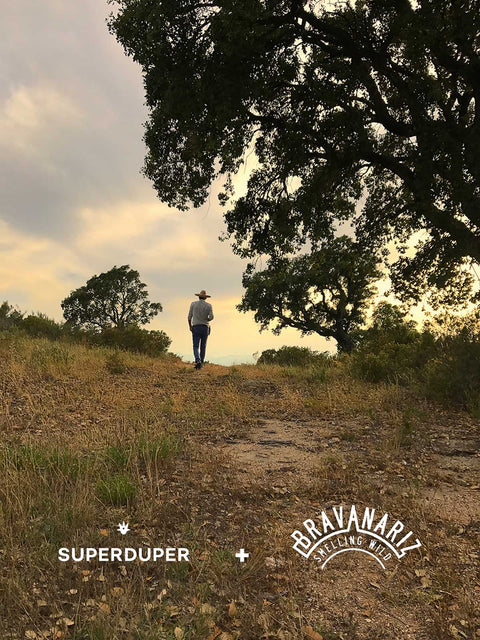 We've partnered with adventurous botanists Bravanariz to capture the wilderness.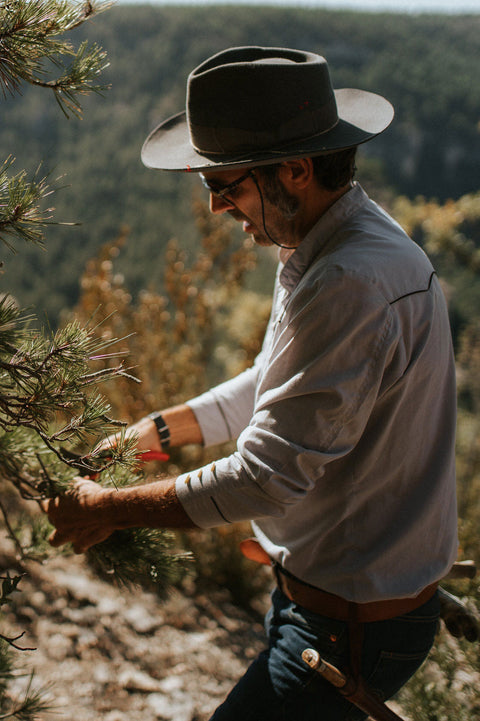 Ernesto Collado
Smell is emotional. It recalls childhood memories and past encounters, but also has the power to pull you back to the present. So when Ernesto Collado, founder of Spanish perfumer Bravanariz happened upon our workshop in Manifattura Tabacchi, we had a lot to talk about.
For some time now, we've been immersing ourselves deeper in nature, to better understand and experience the mutual exchange that happens when we make our hats. It's a philosophy we share with Bravanariz, whose fragrances "speak the language of plants". We believe every day spent outdoors is an adventure.
As part of the collaboration, we've released a custom hat shape that recalls life in the wilderness, along with a unique scent based on the plants that speak to us. Combining rosemary, sage, lavender and pine resin, it has a punchy smell that evolves depending on its application. When sprayed on the hat's organic cotton lining, it goes where you go. Into the wild.