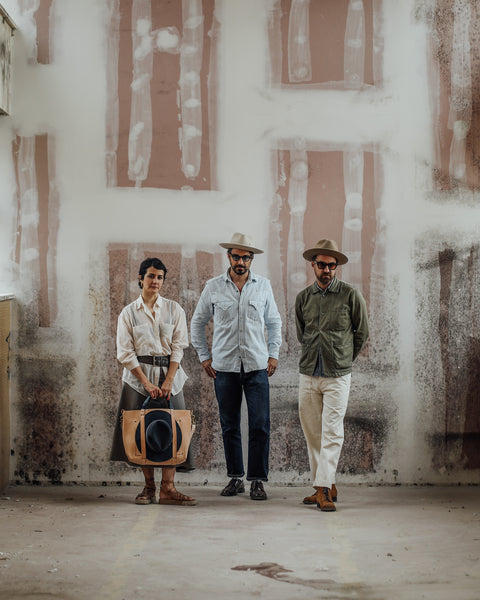 A Florentine Blue
SUPERDUPER and its founders Veronica Cornacchini and Matteo Gioli welcome Max Poglia, founder of Poglia&co, to Florence, launching a special collaboration that
celebrates a friendship born over ten years ago in New York.

Max is a creator in the world of design and craftsmanship. As the founder of Poglia&co, he has established himself as a visionary in creating artisanal products with a timeless appeal, blending
traditional craftsmanship with contemporary aesthetics.

"A Florentine Blue" is the name of the capsule collection created by the two brands, a limited edition of the classic "porter bag," a travel bag that can also be used as a hat carrier thanks to the side straps, along with three variations of a brand-new SUPERDUPER hat.
"A Florentine Blue" releases on June 13th.
Our collaboration is a harmonious fusion of shared values and aligned work philosophies. We created a capsule collection that is a testament to our dedication to preserving traditional techniques and elevating them into modern works of art.