Luffy's straw hat
Regular price

$193.00
Sale price
Pickup currently unavailable
Size Guide
Measuring for your head size is both an art and a science. You can use a tape measure (or a length of string that you will have to hold up to a tape measure) to determine the length.
Place the string or tape around your head about 1 cm above your ear, across the mid-forehead, completely circling your head. Hold the tape firmly, but not too tightly.
Basically you need to measure your head exactly where the hat will sit. If your measurement falls between sizes, choose the next largest size.
What we consider the final hat size is the circumference in centimeters. 
For any doubts you can always write here for assistance: info@superduperhats.com
Head Circumference

US Size

One Size

Others

Inches

Centimeters

Fitted

 

 

21 1/4

54

6 3/4

 

 

21 5/8

55

6 7/8

 

 

22

55.9

7

X

 

22 3/8

56.8

7-1/8

X

S/M

22 3/4

57.8

7-1/4

X

S/M

23 1/8

58.7

7 3/8

X

S/M

23 1/2

59.7

7 1/2

X

M/L

23 7/8

60.6

7 5/8

X

M/L

24 1/4

61.6

7 3/4

X

M/L

24 5/8

62.5

7 7/8

 

 

25

63.5

8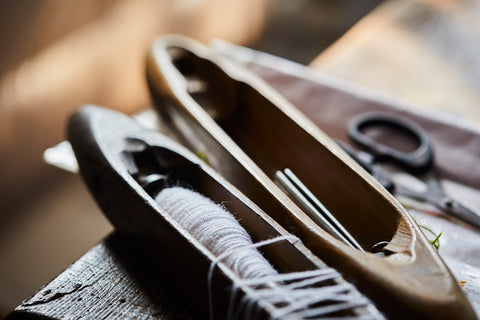 Material
Unisex
Our hats are designed for everyone, transcending traditional gender norms. We consider them as extensions of our personalities, rather than as accessories that categorise people based on gender.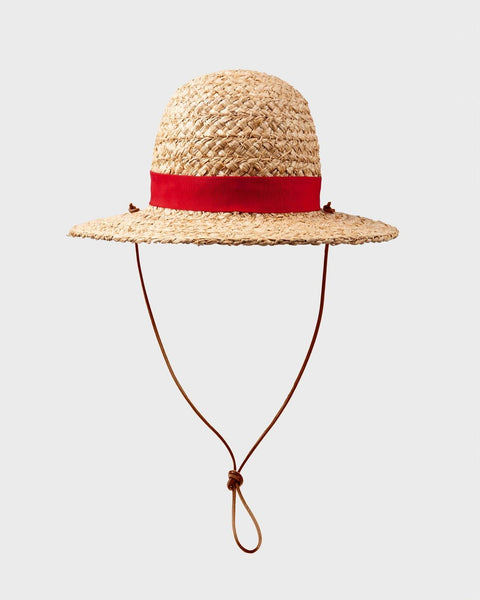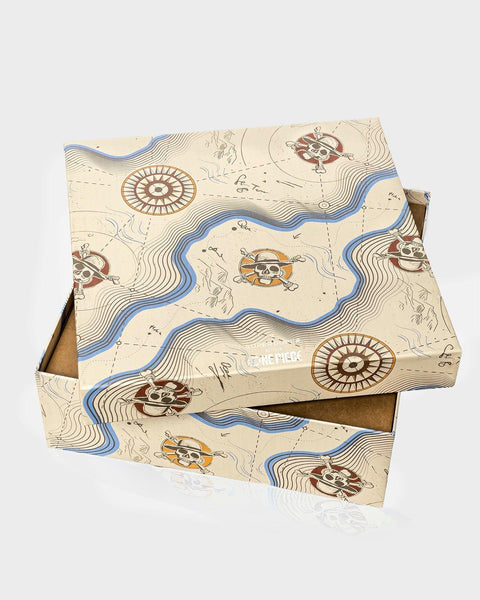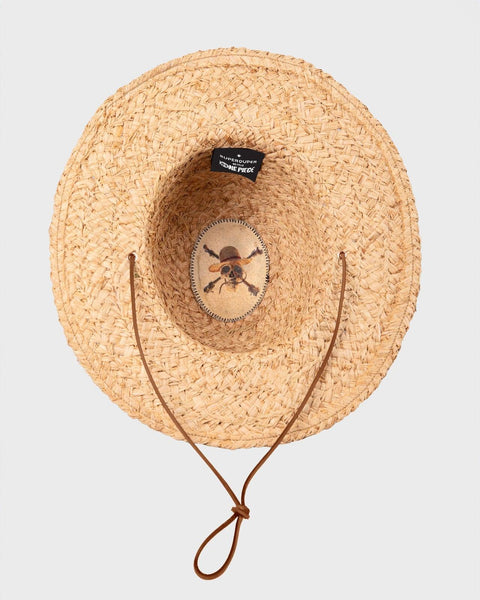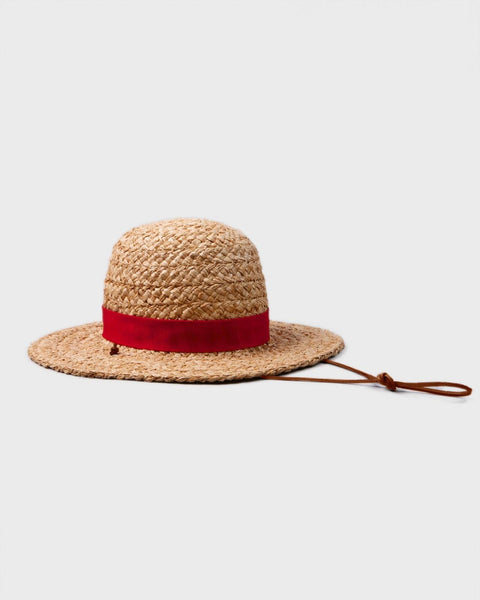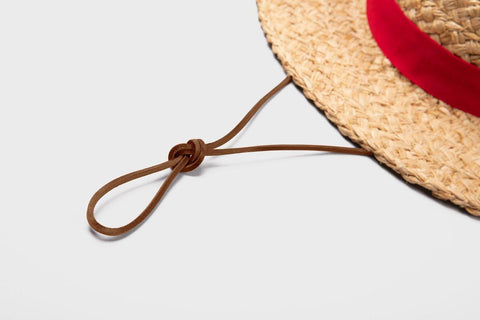 In the world of One Piece, Luffy's straw hat isn't just an accessory – it's a symbol of his dreams and unwavering spirit. Gifted to him by the legendary pirate Gol D. Roger, the hat embodies a legacy of adventure and the quest for the fabled One Piece treasure. Wearing it, Luffy stands resolute against challenges, a constant reminder of his goal to become the Pirate King. The hat's significance runs deep, connecting him to the past and inspiring his journey towards a future of freedom and fulfillment.
The material used is a rafia straw, Strong and defined round crown, surrounded by a medium brim (average 7,5 cm).
The band is made with a cotton gros grain and the chinstrap is made out of leather. 
The hat is hand made in Florence, Italy with respect and consciousness of quality and making process.
Available in a limited number of pieces.

©Eiichiro Oda/SHUEISHA ©Netflix/Tomorrow
72H Metod
Handmade in-house by young artisans, we avoid some of the pitfalls of fast fashion, such as unnecessary waste, excess inventory and unsafe working conditions.