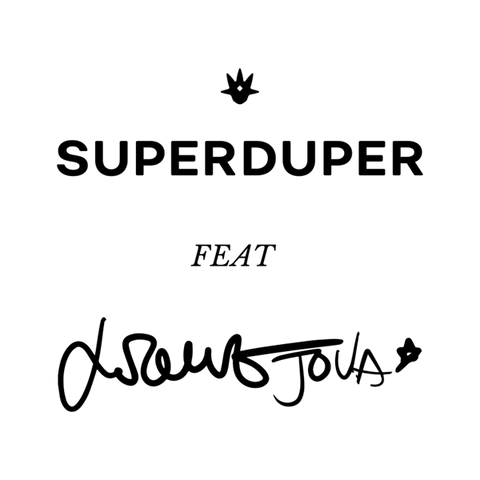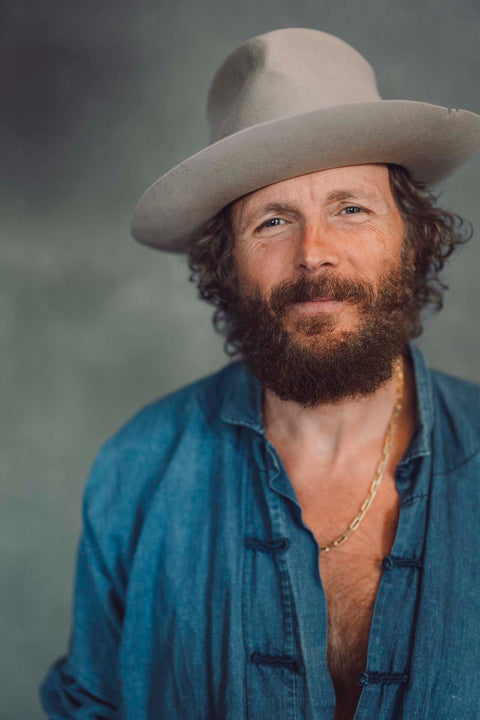 " Probabilmente l'anima è immortale
sebbene io non sappia dimostrarlo
mi affido all'esperienza e nel pensarlo
lo dico, ed auspicarlo non fa male
l'idea che siamo come dei cappelli
che viaggiano di capo in capo vanno
sempre più veri e belli di anno in anno
e intanto cambia il tempo ed i cervelli
l'anima di un cappello è dentro al vuoto
spazio che occuperà la nuova testa
tra i giorni di lavoro e dì di festa
l'anima di un umano è in quel che resta
dopo che avrà cessato ogni suo moto.
Vivi! perché il futuro è sempre ignoto."
Lorenzo JOVA Cherubini
Italian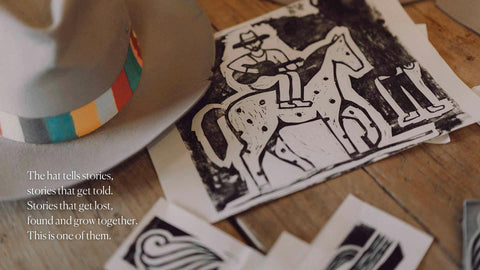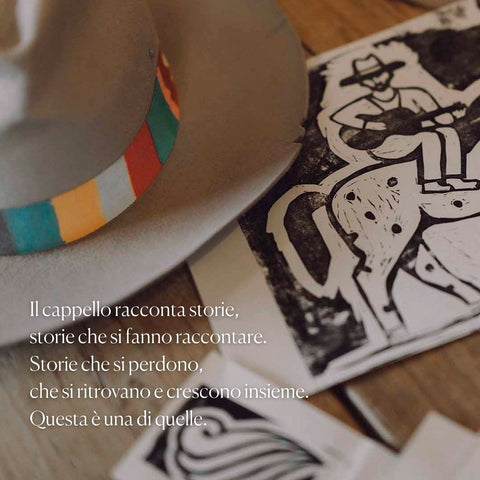 SUPERDUPER feat LorenzoJOVA
If we asked an astrologer to tell this story he would probably say that it was all written somewhere in the celestial mystery. If we had bothered Joe Strummer instead, he would have probably reminded us that "the future is unwritten". 
It's been awhile after that first encounter many years ago in the corridor of a building, when we designed the first garments for the 2015 tour "Lorenzo negli stadi", many moons have tempered us.
What is certain is that what we are most passionate about, music and hats, are both united by the same magic: the ability to tell a story and accompany us on a journey.
So,
Have a good trip!